Elbow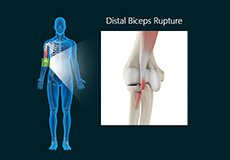 Distal Biceps Rupture & Distal Biceps Repair
The biceps tendon is a tough band of connective fibrous tissue that attaches your biceps muscle to the bones in your shoulder on one side and the elbow on the other side. Overuse and injury can cause fraying of the biceps tendon and eventual rupture.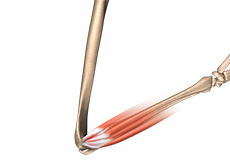 Lateral Epicondylitis
Tennis elbow is the common name used for the elbow condition called lateral epicondylitis. It is an overuse injury that causes inflammation of the tendons that attach to the bony prominence on the outside of the elbow (lateral epicondyle).